Polokong Childrens Village
South Africa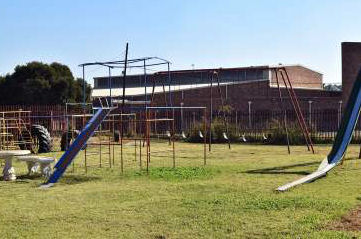 Background
Polokong (which means "We Are Free") is a children's village, near Johannesburg. It was founded in 1991 by the Society of St Vincent de Paul (SSVP) in South Africa to provide a home for some of the children living on the streets of Johannesburg and notorious surrounding areas. The children, age 18 months to 18 years, have been abandoned, abused, neglected or orphaned and are committed by the courts to Polokong.
St Thomas More Parish has been supporting Polokong for just over 20 years. A group from the parish visited the Village in 2012. SS Francis and Thérèse joined that same year, to make Polokong a two-parish project.

Operations
The Children's Village consists of 5 houses of 10 children, each with its own house mother. Children go to local schools and are encouraged to excel academically and in sport. There is a strong Christian / Catholic ethos. These and up to 300 other children from the surrounding area are given a nutritious meal each day; there is an HIV/AIDS programme and around 30 children with HIV are receiving counselling; a few promising children are entered into a special Emancipation Programme to go through further education. The children's village expanded their services in 2019 to include two established children's homes in the Vanderbijlpark area. The board of management of the two children's homes requested Polokong to take over the 2 homes due to Polokong's expertise and capacity to run children's homes. The one home houses 10 boys and the other home 6 girls.

Funding
Nearly 80% of Polokong's funding comes from the SA Government. The next largest donor is the SVP (SA and UK): in 2019 Towcester and Hunsbury alone collected £8,920.
There is a monthly collection in each of St Thomas More and SS Francis & Thérèse parishes for Polokong. In addition, many people give by standing order, Gift Aiding their donations, which enables the SVP to reclaim the tax paid. This all goes to Polokong. In the tax year 2019/20 over £1000 was reclaimed this way and sent to support the children. If you would like to donate in this way please see the Parish Priest or any SVP member.
Reports
The SVP (Towcester) will be producing an annual report for both parishes, as well as updates from time to time. To see the latest reports see below
There is a folder in each parish containing much more information, and there is also a Facebook page 'Polokong Children's Village'. Their web address is https://ssvp.org.za/projects/polokong-childrens-village/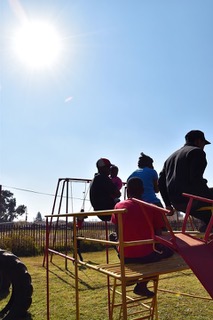 Further Information

Pokolong Village Website
Report June 2020

Report Feburary 2020


Published 20/2/20